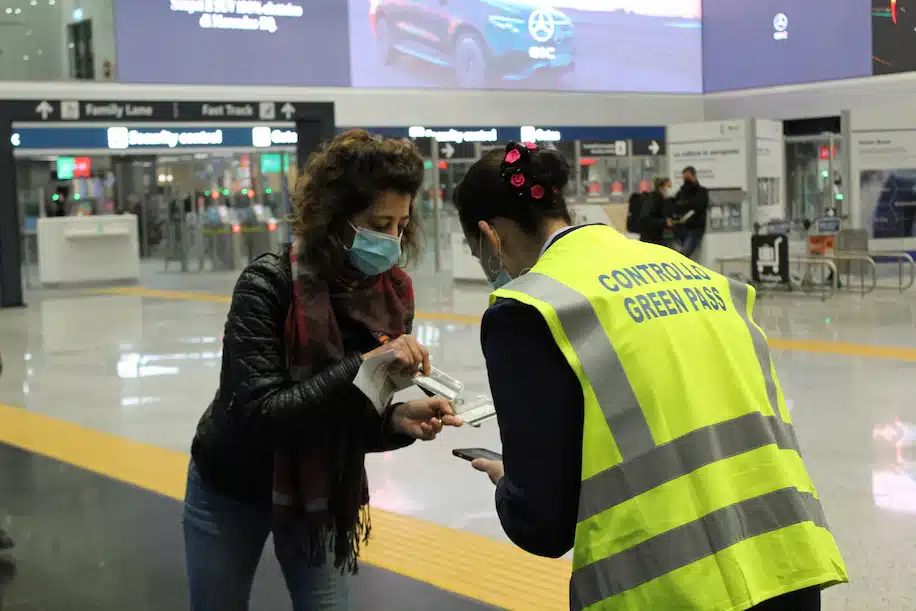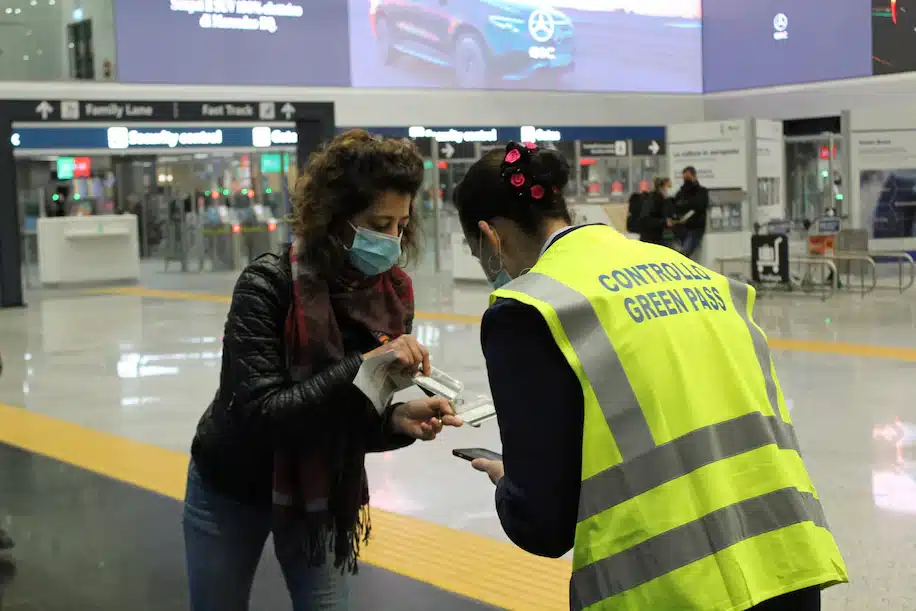 On November 26, 2021, the World Health Organization announced the discovery of a new COVID-19 variant in South Africa. The same day, President Joe Biden closed the borders to travelers from South Africa and seven nearby nations (Namibia, Botswana, Lesotho, Eswatini, Mozambique, Zimbabwe, and Malawi) in the hope of slowing the spread of the variant to the United States. In a speech to the American public on November 29, President Biden addressed the closing of the border, saying, "Closing the borders cannot prevent the spread, but … it gives us time to take more actions, to move quicker, for people to get the vaccine."
In that same speech, President Biden stated that there were three messages he wanted to make clear to the American people:
(1) "This variant is a cause for concern, not a cause for panic. … We have more tools today to fight the variant than we've ever had before. … We are learning more about this new variant every day and as we learn more we will share that information with the American people candidly and promptly."
(2) "The best protection against this new variant or any variant out there is getting fully vaccinated and getting your booster shot. … Go get the booster today. … A fully vaccinated booster person is the most protected against COVID. Don't wait. … If you are not vaccinated, please go and also take your children to be vaccinated now. … Please wear your mask indoors, it protects you and protects those around you."
(3) "In the event, hopefully unlikely, that updated vaccines or boosters are needed to respond to this new variant, we will accelerate their development and deployment with every available tool. … We do not yet believe that additional measures will be needed, but so that we are well prepared, if needed, my teams are already working with Pfizer, Moderna, and Johnson & Johnson to develop contingency plans for vaccines or boosters, if needed. I will also direct these vaccines to be approved quickly without cutting corners."
The president also said that he would be putting out a detailed plan for how the United States will fight COVID-19 this winter. He said it would not involve shutdowns but, instead, more widespread vaccination.
President Biden said that to beat the pandemic, however, we need to vaccinate not just our nation but the rest of the world. He spoke about how it protects Americans to vaccinate the world, noting that both the COVID-19 delta and omicron variants originated in other countries. He said that the United States has shipped, for free, more doses of the vaccine to other nations than all other contributing countries combined—over 270 million doses to more than 110 countries.
s of December 8, 2021, the COVID-19 omicron variant had been detected in 19 U.S. states and 50 countries around the world.1 Scientists and public health officials state that it is too early to say how severe the variant is, but early data suggests that it is more contagious than other variants while causing milder symptoms.2 Still, officials are urging caution, patience, and vaccination.
Discussion Questions
Do you agree with President Biden's decision to close borders to travelers from the countries where the omicron variant originated? Why or why not?
How, if at all, do you think the introduction of travel bans might impact the reporting of variants by nations in the future?
Do you believe the federal government is doing the right things to deal with the COVID-19 pandemic? What about the right things to address this new variant? If not, how should things be handled differently? What else do you think should be done?
Do you believe vaccination should be mandatory for all U.S. citizens? Why or why not?
Do you believe that private companies should be able to require their employees to get vaccinated? Why or why not?
Other Resources
WATCH President Biden's full speech.
LISTEN to Dr. Anthony Fauci discuss the omicron variant.
As always, we encourage you to join the discussion with your comments or questions below!
Sources
[1] NPR: https://www.npr.org/sections/coronavirus-live-updates/2021/12/07/1062158951/omicron-updates-states-symptoms-south-africa-texas
[2] USA Today: https://www.usatoday.com/story/news/health/2021/12/07/omicron-coronavirus-variant-more-contagious-less-dangerous/8886726002/