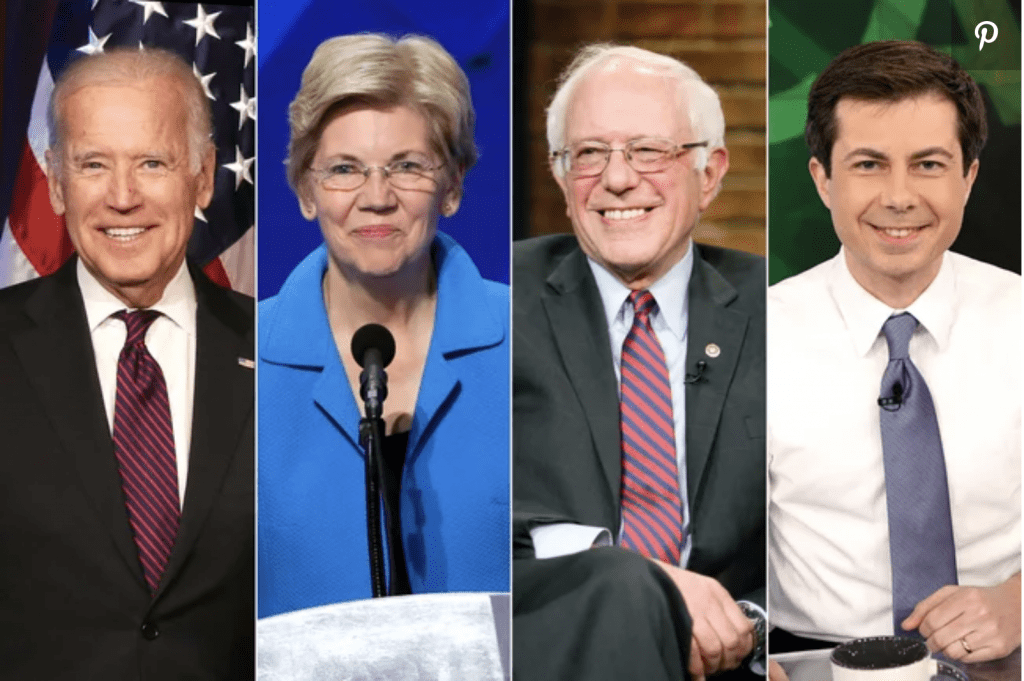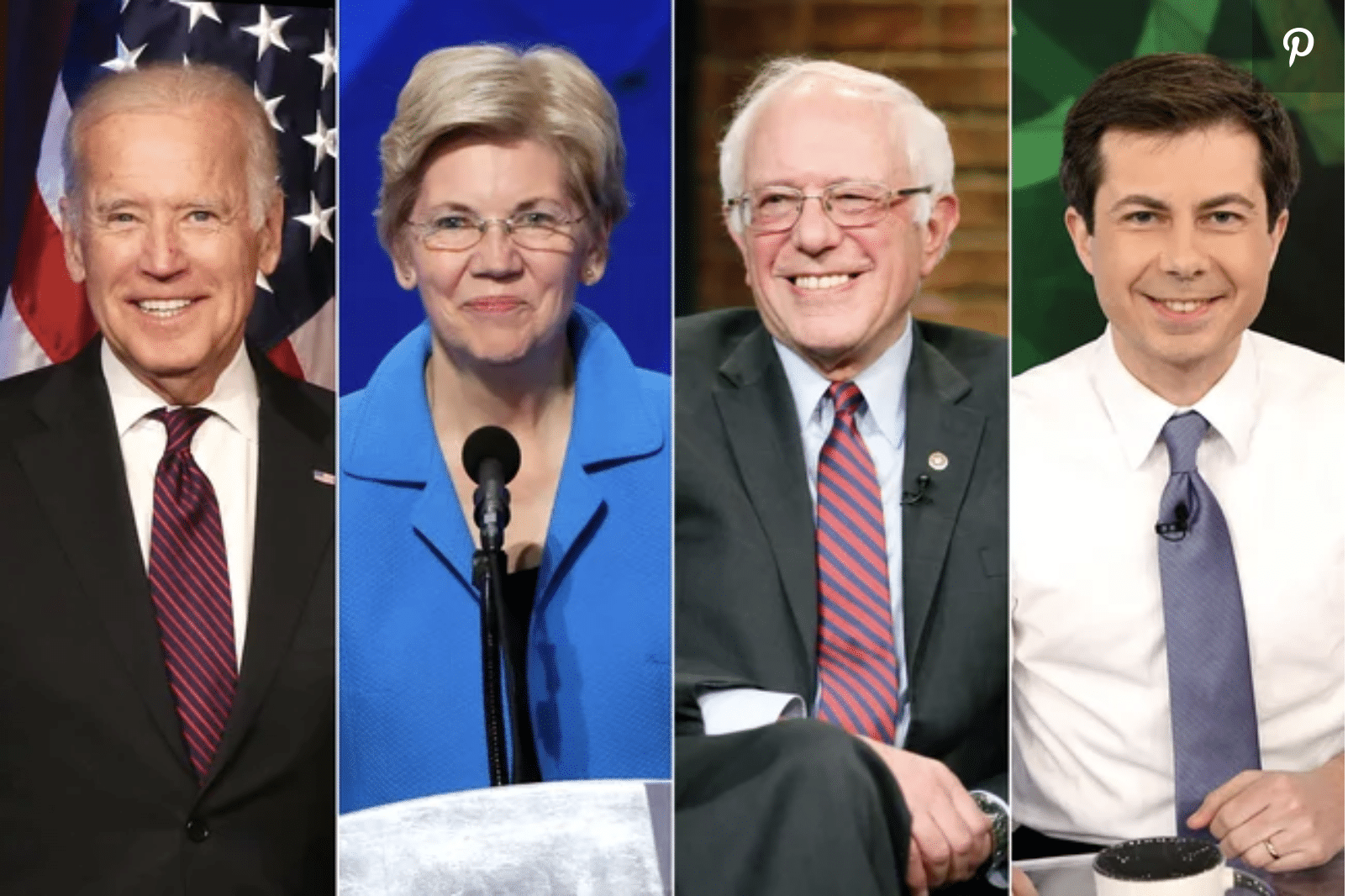 What Should You Watch for in the Democratic Primaries? 
The next month features four nominating contests: the Iowa caucuses (February 3), the New Hampshire primary (February 11), the Nevada caucuses (February 22), and the South Carolina primary (February 29).1 A great deal of polling has been done to determine voters' favorites in these contests, particularly in Iowa and New Hampshire. However, looking at current aggregate polling for those two states, the probable outcome is anything but clear:


At first glance, the numbers above indicate that Senator Bernie Sanders (I-Vt.) has an edge in both New Hampshire and Iowa primary elections, but there are several potential confounding factors. For one, these rankings have alternated for months, with Sanders, former Vice President Joe Biden, former South Bend Mayor Pete Buttigieg, and Senator Elizabeth Warren (D-Mass.) all having occupied the top spot in each state at least once since primary season began in 2019.4, 5
Second, a number of voters in Iowa and New Hampshire have not yet decided on a candidate. Recent polling indicates that as many as 60 percent of voters in those states are undecided, and that at the very least, a sizable minority of voters still remain uncommitted.6
READ: Close Up In Class examines the presidential nominating process and the early voting status of Iowa and New Hampshire
What about the Republican Party? 
As the sitting president, President Donald Trump is all but guaranteed to be the Republican nominee (no sitting president has lost the nomination since President Franklin Pierce in 1852).7 Several states have even decided not to have Republican primaries or caucuses at all, despite the fact that several candidates are technically running against President Trump.8
How Does 2020 Compare to Other Primary Seasons? 
In 2016, polling showed former Secretary of State Hillary Clinton with a small but clear lead over Sanders in Iowa; in New Hampshire, Sanders was much further in front of Clinton. When the time came for voting, Clinton barely beat Sanders in Iowa (by 0.25%); in New Hampshire, Sanders handily beat Clinton and even did slightly better than the pre-election polls had suggested.
On the Republican side in 2016, now-President Trump slightly led Senator Ted Cruz (R-Texas) in polling, but Cruz ultimately beat Trump by 3.3%. In New Hampshire just over a week later, Trump had a significant lead in the polls and did slightly better than the polls predicted when votes were cast.


In many ways, the 2020 Democratic primary season is more similar to the 2016 Republican primary season. In each, the party had a large field of candidates at first; by the time primary voting began, there were still several viable candidates. Republicans in 2016 also had a clear sense of running against Clinton in the same way that Democrats in 2020 know they will be running against President Trump.
So, Why Does All of This Matter? 
A victory in Iowa or New Hampshire does not guarantee a candidate's victory overall. However, a strong performance or an unexpected result sometimes makes or breaks a campaign. Winning the first contest in Iowa grants legitimacy to a candidate, especially if that candidate has never run in a presidential primary (like Buttigieg or Warren). Winning one or both contests would prove that a candidate could compete with more established candidates, like Biden or Sanders. For example, people cite the relatively unknown Senator Barack Obama's win over the widely known Clinton in Iowa in 2008 as a turning point in the race between them.11
Alternatively, a win in Iowa and/or New Hampshire for Biden or Sanders could help solidify their positions and signal to other candidates that the time has come to rally around them. On the other hand, losing, or even just barely winning, in Iowa and New Hampshire could have negative consequences for their arguments, especially if they lose out to newcomers like Buttigieg or Warren.
Of course, it's also possible that the results of Iowa and New Hampshire could have little significance at all. The two remaining contests in February can also reinvigorate a campaign. Governor Bill Clinton (D-Ark.) famously lost both Iowa and New Hampshire in 1992, but his large margin of victory in South Carolina less than a month later earned him the nickname "The Comeback Kid" and helped propel him to the nomination.12 In addition, March sees many more contests dealing with much larger populations, and the results of those primaries and caucuses will likely make a frontrunner clear.
Discussion Questions:
What are some of the advantages and disadvantages of having many candidates to choose from in a primary or caucus?
In February 2020, there will be four contests for Democrats: in Iowa, New Hampshire, Nevada, and South Carolina. Each of these states is intended to represent a different part of the country. Do you agree with these choices?
Under New Hampshire law, the state is required to hold the first primary in the country; Iowa state law similarly mandates that the Iowa caucuses be held at least eight days before any other nominating contest. Are these good enough reasons for Iowa and New Hampshire to be the first states to cast votes?
Some have suggested that instead of state-by-state/week-to-week contests, all primaries should be held on one date, similar to the general election. Do you agree/disagree with this idea? Why?
Featured Image Credit: https://people.com/politics/top-democratic-candidates-2020-list-poll-numbers-names-fundraising/
[1] People: https://people.com/politics/top-democratic-candidates-2020-list-poll-numbers-names-fundraising/
[2] 270toWin.com: https://www.270towin.com/2020-election-calendar/
[3] Real Clear Politics: https://www.realclearpolitics.com/epolls/2020/president/ia/iowa_democratic_presidential_caucus-6731.html
[4] Ibid
[5] Real Clear Politics: https://www.realclearpolitics.com/epolls/2020/president/nh/new_hampshire_democratic_presidential_primary-6276.html
[6] Los Angeles Times: https://www.latimes.com/politics/story/2020-01-16/iowa-caucus-nears-undecided-voters-feel-the-pressure
[7] NPR: https://www.npr.org/sections/politicaljunkie/2009/07/a_president_denied_renominatio.html
[8] Fortune: https://fortune.com/2019/10/10/trump-2020-republican-primaries-cancelled/
[9] Real Clear Politics: https://www.realclearpolitics.com/epolls/2016/president/ia/iowa_democratic_presidential_caucus-3195.html
[10] Real Clear Politics: https://www.realclearpolitics.com/epolls/2016/president/nh/new_hampshire_republican_presidential_primary-3350.html
[11] BBC News: http://news.bbc.co.uk/2/hi/americas/7171282.stm
[12] IdeaStream.org: https://www.ideastream.org/news/with-a-month-to-go-before-iowa-and-new-hampshire-anything-can-happen