The Georgia Election Law—Election Security or Voter Suppression?
April 23, 2021 by Sante Mastriana
---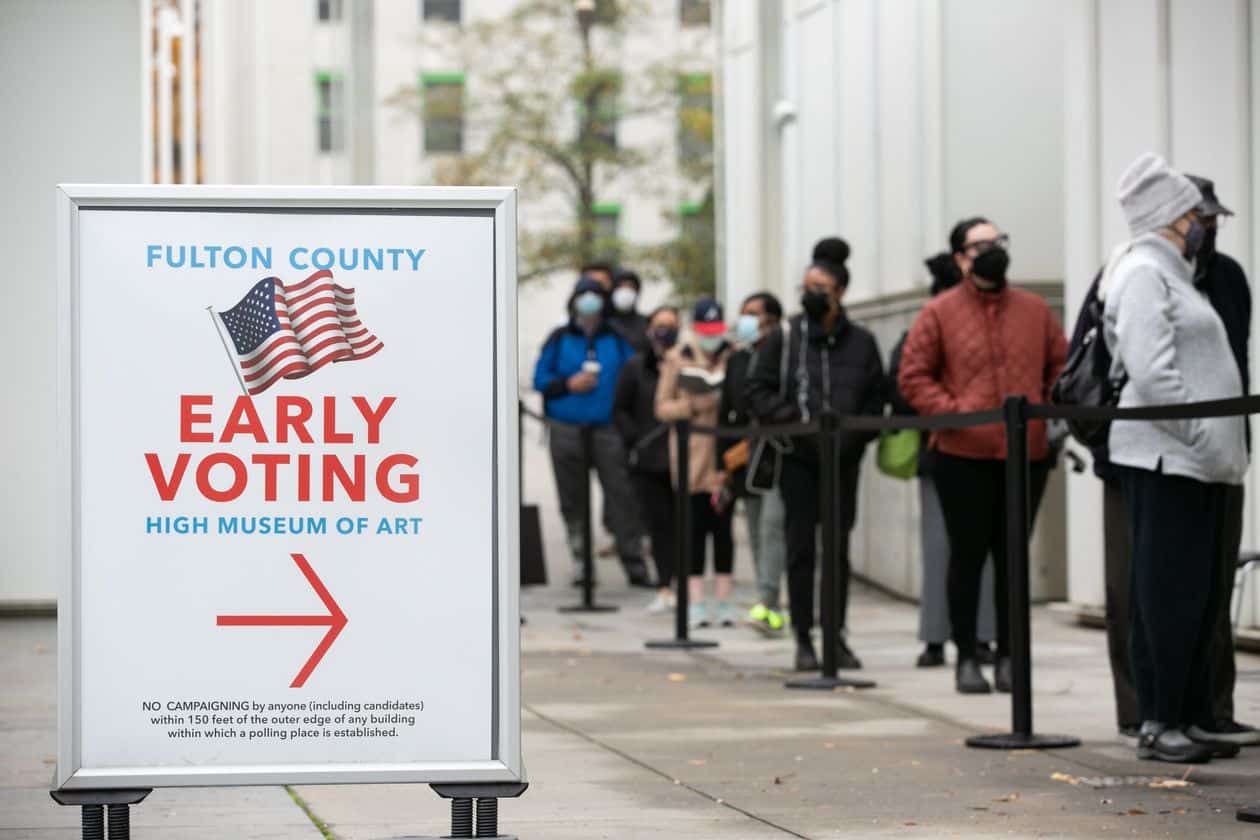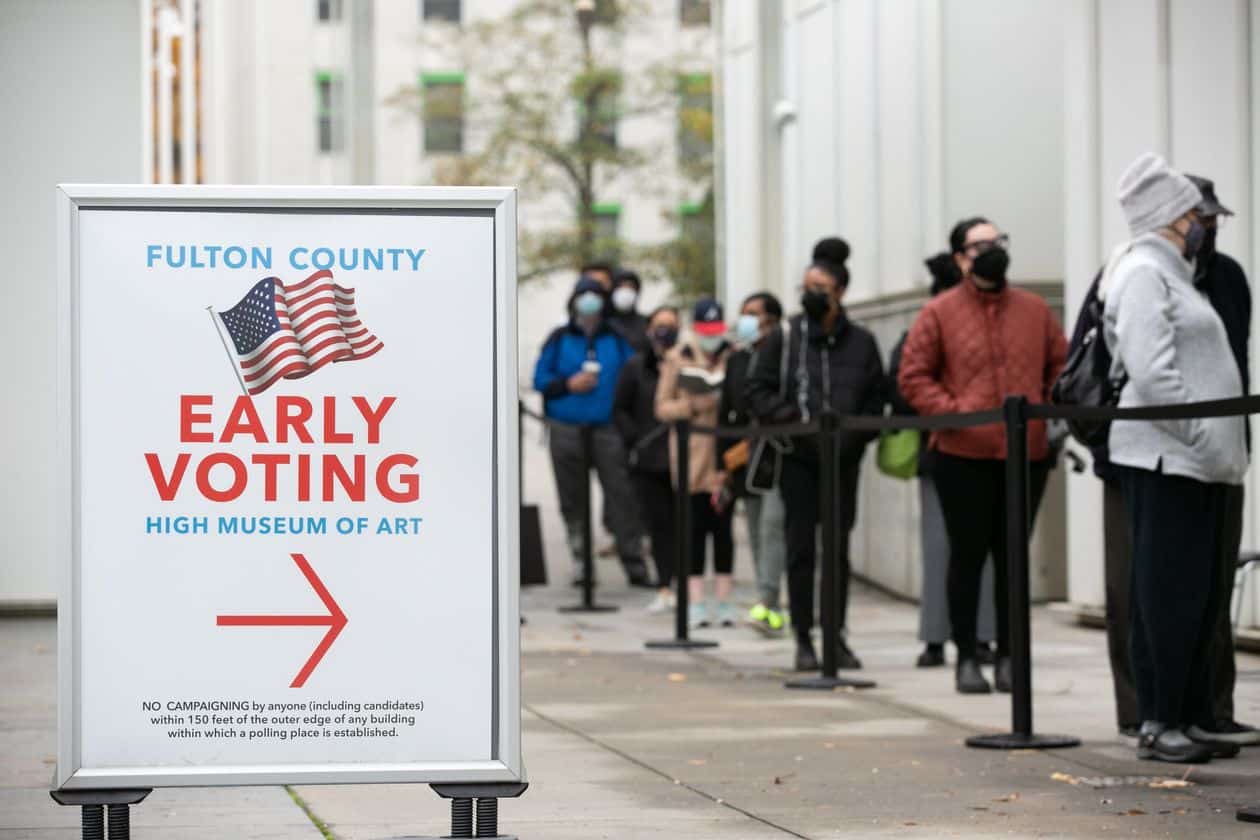 On April 3, 2021, the Georgia General Assembly passed the Election Integrity Act of 2021. This new voting law enacts sweeping changes to Georgia's election system which could have significant implications for the outcome of future elections. Republicans in Georgia and across the United States have hailed the law as a vital and necessary reform to enhance the security of elections, with similar measures coming before legislatures in Arizona, Florida, Iowa, and Texas.1 Democrats, including President Joe Biden and Georgia voting activist Stacey Abrams, have described the law as modern day Jim Crow, invoking the obstacles put in place prior to the Voting Rights Act of 1965 to prevent people of color from voting throughout the American South.2,3
So, what exactly does the Election Integrity Act do?
Provisions of the Law
The Election Integrity Act of 2021 creates numerous changes, but some the most significant include:
Instead of a signature, absentee ballots will require a voter's driver's license number or state ID number, the last four digits of a social security number, or a photocopy of an approved alternate form of ID.
Ballot drop boxes will now be available in all elections but are limited to one per 100,000 voters or one per voting location (whichever is the lower number). Drop boxes will no longer be available 24/7; they must be placed inside voting locations and be accessible during operating hours only.
Early in-person voting has been expanded to three weeks before an election.
Absentee ballot request forms can no longer be sent out without being requested by individual voters.
The time to request an absentee ballot has been reduced from six months to three months before an election. The deadline to submit an absentee ballot has been changed from four days to 11 days before an election.
It is now a misdemeanor for any non-poll worker to provide food or water to anyone within 150 feet of a polling location. Poll workers may only make water available to people in line to vote if the water is not attended by a person.
The Georgia General Assembly will now appoint three out of five of all county election boards and have the ability to replace that board with a special administrator if they judge the board to have "poor performance." The law revokes the ability of the secretary of state to vote on the State Board of Elections.
Runoff elections will now occur four weeks after the general election instead of nine weeks after the general election (which makes it impossible to register to vote between the general election and the runoff, according to current state registration deadlines).
The Election Integrity Act prohibits private donations to fund local elections.4
The Controversy
Proponents of the new law argue that its provisions are vital to maintaining election security, particularly in the wake of the 2020 election, which saw numerous emergency changes made to Georgia voting procedures due to social distancing requirements amid the COVID-19 pandemic.5 Supporters insist that the changes the law makes are commonsense measures, such as improving security for ballots left in drop boxes. For example, by asking voters to provide an ID number on an absentee ballot instead of signing it, supporters note that the law removes the need for the sometimes confusing process of signature verification. Supporters of the law in Georgia state government (most of whom are Republicans) also cite public mistrust of election integrity following unfounded accusations of voter fraud made by former President Donald Trump, congressional Republicans, and Georgia legislators.6
Opponents of the Election Integrity Act argue that these changes have little to do with election integrity, since thorough auditing of the Georgia elections and elections throughout the country have revealed virtually no voter fraud or significant errors.7 Instead, critics suggest that the law is a response to the record voter turnout in the 2020 election, particularly among minority populations, which played a role in President Biden's win in Georgia as well as the upset victories of Senators Raphael Warnock, D-Ga., and Jon Ossoff, D-Ga.8 These 2020 victories for Democrats marked the first time since 1992 that Georgia went to a Democratic presidential candidate and had two Democrats in the U.S. Senate. Opponents of the law suggest that the majority Republican legislature is taking steps to ensure that fewer poor, urban, and minority voters (who overwhelmingly vote for Democrats) can easily cast ballots going forward and guarantee Republican victories at both the state and national levels.9
WATCH: Learn more about the competing arguments surrounding the Georgia voting law and other voting laws around the country by watching Georgia state Representatives Jasmine Clark (D) and Robert Dickey (R) discuss their views on ASP Explores
Discussion Questions
What provisions of the law, if any, do you find reasonable? What provisions, if any, do you object to?
What do you think the criteria should be for an individual to cast a vote?
As always, we encourage you to join the discussion with your comments or questions below!
Related Blog Posts:
Restoring Confidence or Destroying Democracy?
The 50th Anniversary of the 26th Amendment
Political Violence and the 2020 Election
Sources
Featured Image Credit: JESSICA MCGOWAN/GETTY IMAGES