The House Passes a $3.5 Trillion Budget Framework
August 25, 2021
---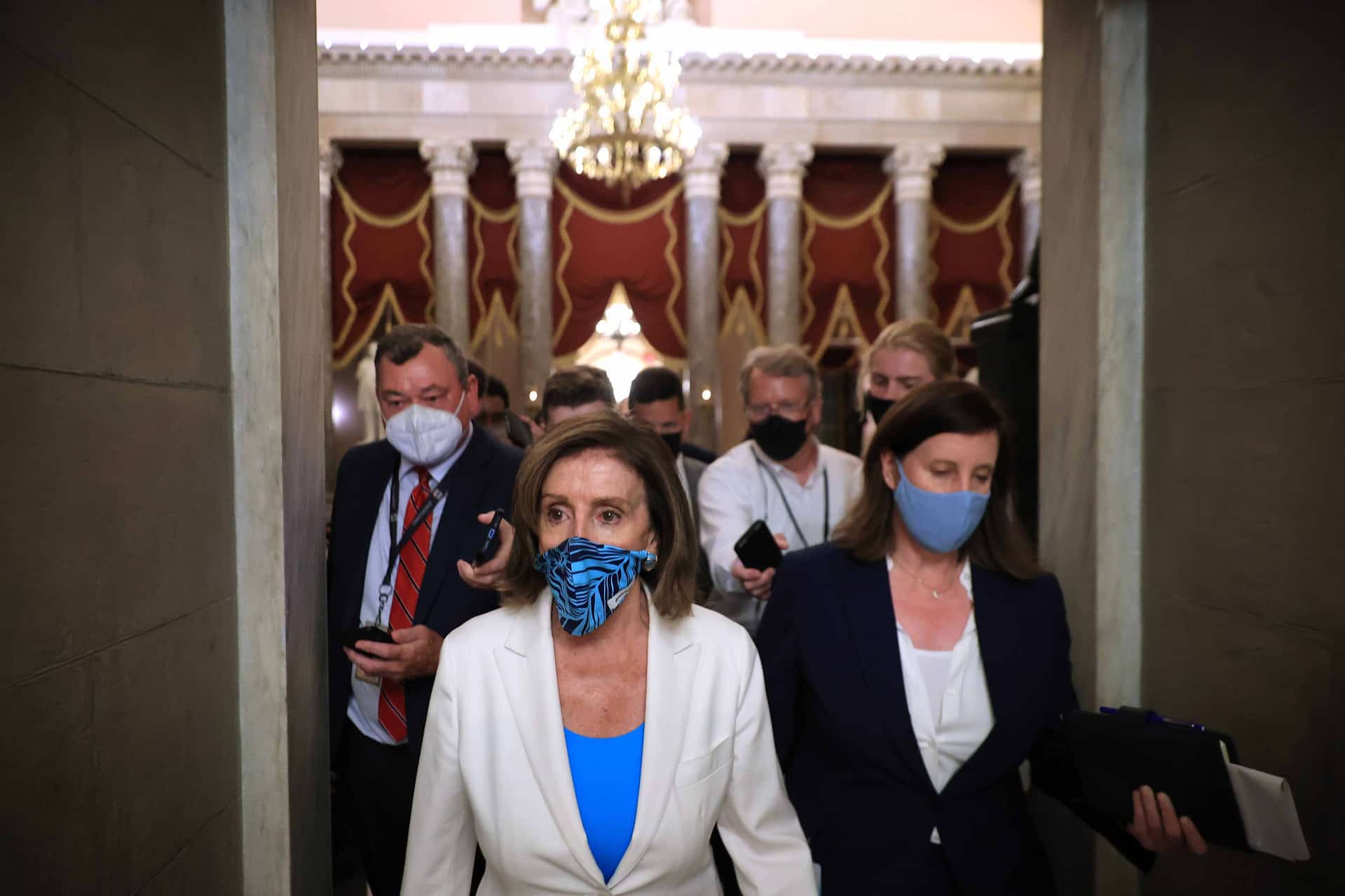 On August 24, the House of Representatives passed a $3.5 trillion spending bill, committed to passing an infrastructure bill, and moved forward with significant voting rights legislation.1 It was an important step in enacting such a large spending plan, but it was not the final step. Republicans and a number of conservative and moderate Democrats oppose some measures in the $3.5 trillion spending bill; thus, the final version of the legislation has not yet taken shape.2
What Is in the Current Spending Bill?
The budget framework includes the following spending targets:
Over $700 billion for universal preschool for three- and four-year-olds, child care for working families, tuition-free community college, funding for historically Black colleges and universities, and other grants for higher education3
$330 billion to invest in public housing and housing affordability4
$200 billion for natural resources and clean energy development5
Over $100 billion to address forest fires and drought concerns and to reduce carbon emissions6
An increase in the debt ceiling7
Clearly, this bill would lead to significant, structural, economic changes by increasing access to education and housing and taking some steps to address environmental concerns.
What Are Supporters Saying?
Senator Bernie Sanders, I-Vt., the initial architect of the spending plan, argued that the needs of working- and middle-class people "have been neglected for decades."8 He noted that "three people own more wealth than the bottom 50%" and that "real wages for workers haven't increased in almost 50 years."9
Speaker of the House Nancy Pelosi, D-Calif., called the budget framework "so transformative [that] we haven't seen anything like it."10 In a letter to his Democratic colleagues, Senate Majority Leader Chuck Schumer, D-N.Y., wrote, "When we took the majority in the Senate earlier this year, the American people entrusted us with a great responsibility: to make their lives better. I am happy to report that we are making great progress towards that goal."11 He added, "The Democratic budget will bring a generational transformation to how our economy works for average Americans."12
What Are Opponents Saying?
Senator Kyrsten Sinema, D-Ariz., stated that she does not support the $3.5 trillion spending bill. "I have told Senate leadership and President Biden that I support many of the goals in this proposal to continue creating jobs, growing American competitiveness, and expanding economic opportunities for Arizonans," said Senator Sinema in a statement. "I have also made clear that while I will support beginning this process, I do not support a bill that costs $3.5 trillion."13
Senate Minority Leader Mitch McConnell, R-Ky., called the budget framework a "historically reckless taxing and spending spree."14
Senator Lindsey Graham, R-S.C., "railed against the spending plan, saying it would fuel inflation, lead to higher taxes and energy costs for working Americans and open the border to more illegal immigration."15
What's Next?
Now that there are House and Senate versions of this budget framework, both chambers of Congress will move forward with outlining the specifics of the spending package.6 There are still hurdles to clear, as well as opportunities for citizens to weigh in by contacting their members of Congress.
Discussion Questions
Review the list of what is included in the $3.5 trillion spending bill. Which of those items would you most highly prioritize? Which would you prioritize the least?
Is there anything that you would add or subtract?
Which arguments in support of this bill resonate most with you? Which arguments in opposition most resonate with you?
If you were a member of Congress, how would you vote on this bill? Explain or justify your vote.
Get Involved
Write to your House member about this issue. Use this directory to find out how to contact them.
Write to your senators about this issue. Use this directory to find out how to contact them.
Call your senators or representative using the Capitol Switchboard: (202) 224-3121.
As always, we encourage you to join the discussion with your comments or questions below!
Sources
[4] Ibid.
[5] Ibid.
[6] Ibid.