LGBTQ Youth: Who Decides What Is Age-Appropriate?
March 16, 2022 by Katie Jones
---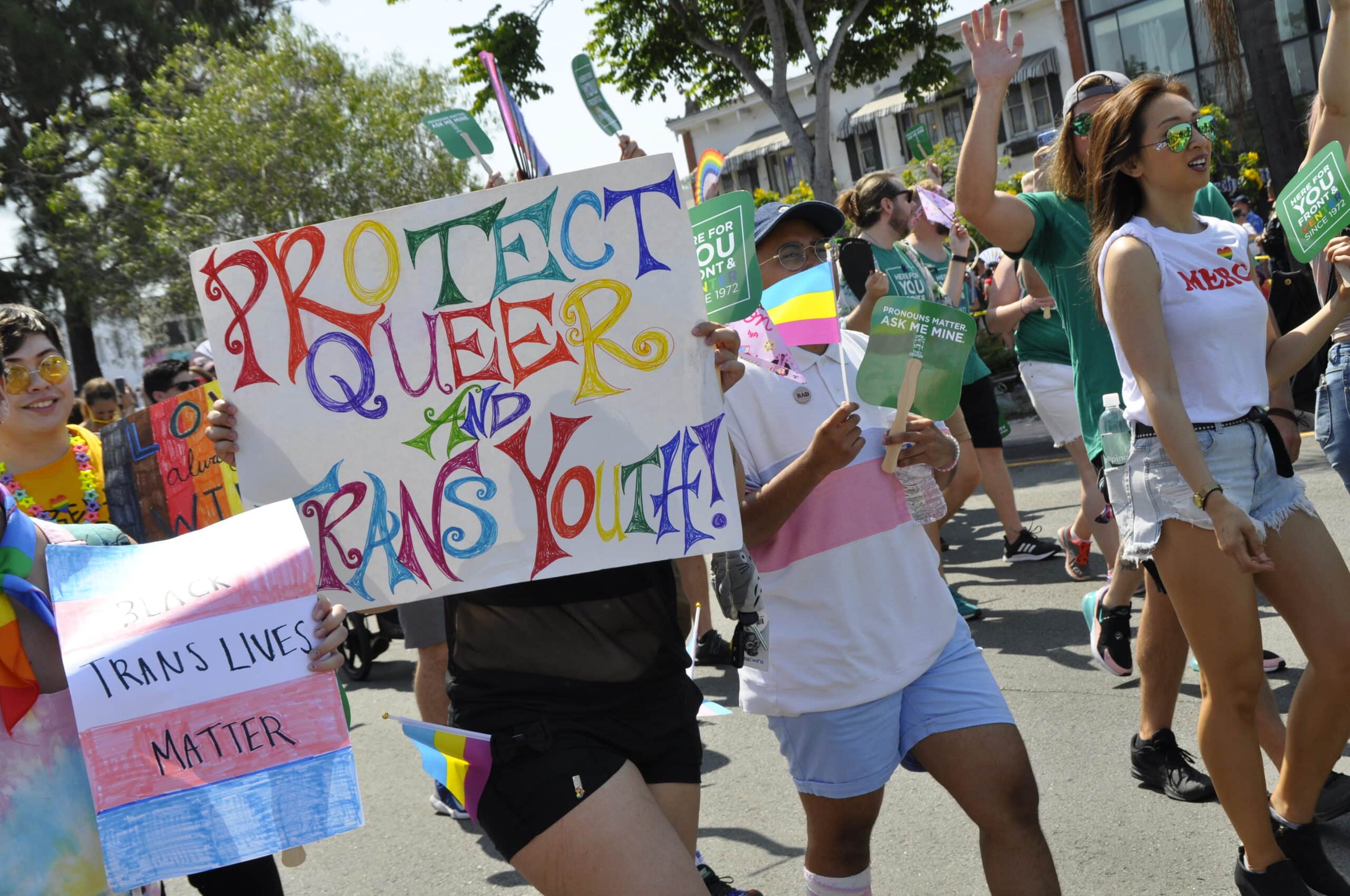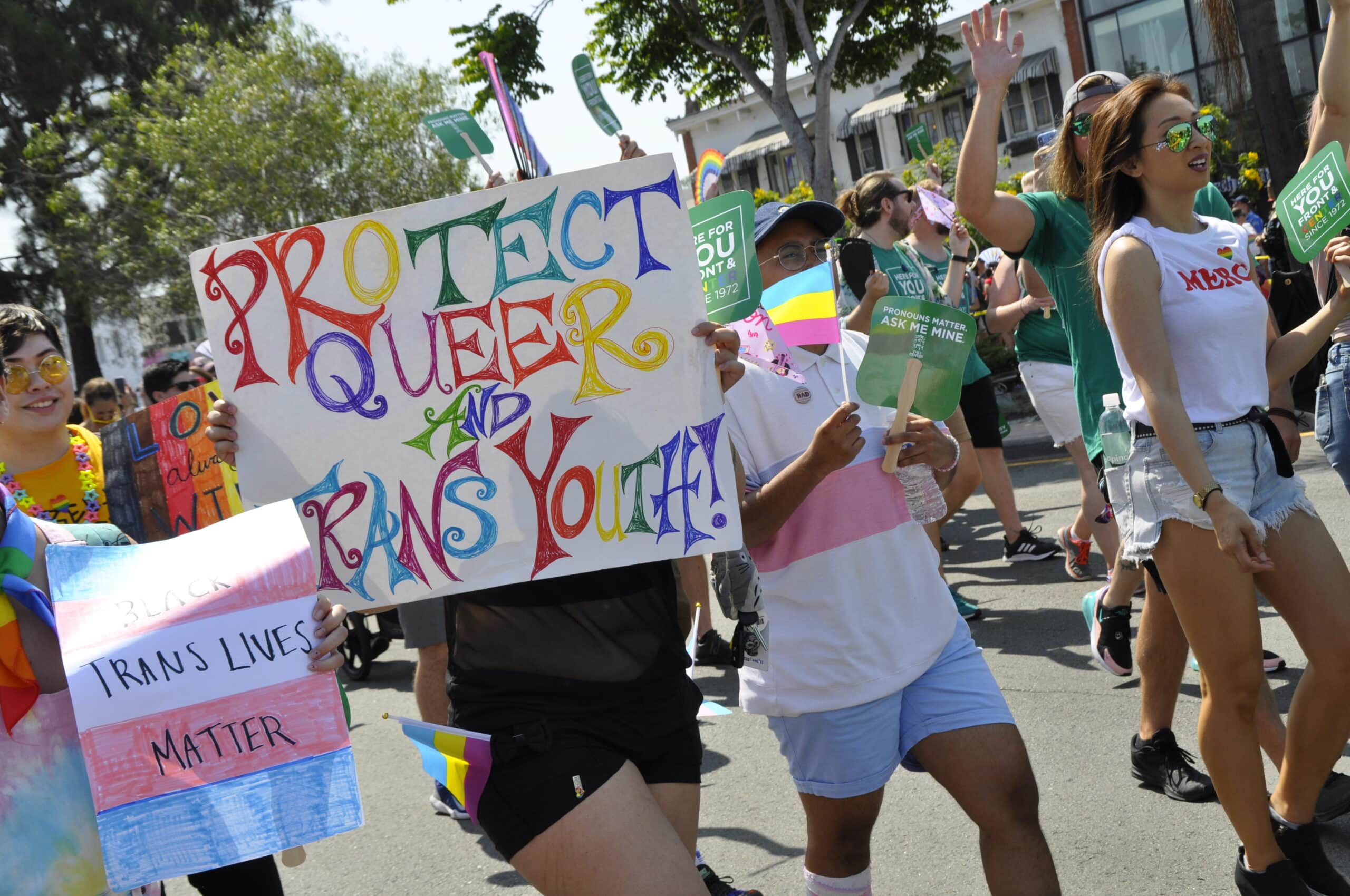 On February 22, Texas Governor Greg Abbott ordered the state Department of Family and Protective Services (DFPS) to investigate gender-affirming medical care provided to transgender youth as child abuse, requiring mandated reporters (such as teachers, doctors, and health care workers) to pass on that information to the DFPS.1
Gender-affirming medical care for youth typically includes doctor-approved and supervised, reversible puberty hormone blockers; some older youth receive supplemental hormones which can cause irreversible changes. Minors rarely, if ever, receive any surgical treatment as gender-affirming medical care.2 As a result of the order, Texas hospitals have stopped offering gender-affirming medical care and parents of transgender children have reported fears of having their children taken away and placed in foster care.3
On March 8, the Florida Legislature passed a controversial bill called Parental Rights in Education (also called the "Don't Say Gay" bill by its opponents). The bill bans instruction on sexual orientation and gender identity in public schools from kindergarten through third grade and requires all LGBTQ content to be taught in an "age-appropriate manner." Parents are allowed to sue a school if they believe it is in violation of the law. Florida Governor Ron DeSantis is expected to sign the bill soon.4
Supporters of these government actions maintain that states have the right to protect young people from the consequences of decisions they may regret when they're older (in the case of gender-affirming medical care), and to protect the rights of parents to ensure their children are exposed to topics of sexual orientation and gender identity in an age-appropriate way (in the case of public school education).
"Minors are prohibited from purchasing paint, cigarettes, alcohol, or even getting a tattoo," said Jonathan Covey, policy director for the group Texas Values. "We cannot allow minors or their parents to make life-altering decisions on body-mutilating procedures and irreversible hormonal treatments."5 Regarding the Parental Rights in Education bill, Governor DeSantis said, "We're going to make sure that parents are able to send their kid to kindergarten without some of this stuff injected into their school curriculum."6
Opponents believe that these policies and others like them promote discrimination; punish LGBTQ youth, their parents, and those who care for their health needs; and are meant to incite fear and silence the LGBTQ community and its allies.7 Paul Castillo, senior counsel at Lambda Legal, wrote that Governor Abbott was "joining a politically motivated misinformation campaign with no consideration of medical science and seem determined to criminalize parents seeking to care and provide for their kids." He added that "gender-affirming care for the treatment of gender dysphoria is medically necessary care, full stop."8 Equality Florida criticized Governor DeSantis and his staff, indicating that they had essentially said "the quiet part out loud: that this bill is grounded in a belief that LGBTQ people, simply by existing, are a threat to children and must be erased."9
While it is too soon to know the effects of the Florida legislation, the Texas policy on gender-affirming care has already prompted legal challenges and changed the care transgender children can access in the state. Some district attorneys in Texas have stated they will refuse to prosecute cases of child abuse stemming from reports of gender-affirming care. Hospitals have already begun to stop the medical interventions transgender youth had been able to access before Governor Abbott's order.10
As other states consider similar legislation and policies, the issues surrounding the rights and treatment of LGBTQ youth have become national in scope, with President Joe Biden's administration weighing in as well. On March 2, the U.S. Department of Health and Human Services issued a statement indicating that health care professionals who report child abuse under the Texas policy may be in violation of federal privacy protections.11 Secretary of Education Miguel Cardona suggested that the Florida legislation might violate Title IX, which bars sex discrimination in education (to include sexual orientation), and might prompt a civil-rights investigation if enacted.12
With federal and state policies in direct conflict, the fight surrounding gender-affirming care for LGBTQ youth has reached a national stage with far-reaching consequences for the individuals affected.
Discussion Questions
What might be the long-term consequences of these policies remaining in place? What might happen if they are overturned?
Texas Attorney General Ken Paxton cited several court cases which have held that it is important for the government to protect children due to their "peculiar vulnerability" in his opposition to gender-affirming care for minors.13 Do you believe that young people must be protected by the government from making a choice that carries long-term effects such as hormone therapy? Why or why not?
Across the country, parents are asserting their right to influence school curriculum. In addition to the Florida legislation, parents have recently rallied for and against critical race theory and books that should and should not be available in school libraries. Do you think parents should have a prominent say in what their children learn in public schools? Or should teachers, administration officials, and school boards make that call? Explain your reasoning.
As always, we encourage you to join the discussion with your comments or questions below!
Sources
[1] Office of the Texas Governor: https://gov.texas.gov/uploads/files/press/O-MastersJaime202202221358.pdf
[2] KHOU 11: https://www.khou.com/article/news/health/what-is-gender-affirming-medical-care/285-d292e05d-f706-4f4a-979d-a0309f3a13c1.
[3] The New Yorker: https://www.newyorker.com/news/letter-from-the-southwest/at-home-with-the-families-affected-by-texass-new-anti-trans-orders
[4] NBC News: https://www.nbcnews.com/nbc-out/out-politics-and-policy/dont-say-gay-bill-florida-senate-passes-controversial-lgbtq-school-mea-rcna19133
[5] New York Times: https://www.nytimes.com/2022/03/01/us/texas-child-abuse-trans-youth.html
[6] Associated Press: https://apnews.com/article/dont-say-gay-bill-passes-florida-legislature-b173917e985833963e45a8d0464a4399
[7] Human Rights Campaign: https://www.hrc.org/press-releases/gender-affirming-care-setting-the-record-straight-as-extremist-politicians-in-texas-and-other-states-continue-doubling-down-on-attacking-trans-youth-2
[8] New York Times: https://www.nytimes.com/2022/03/01/us/texas-child-abuse-trans-youth.html
[9] Time: https://time.com/6155905/florida-dont-say-gay-passed/
[10] KHOU 11: https://www.khou.com/article/news/health/what-is-gender-affirming-medical-care/285-d292e05d-f706-4f4a-979d-a0309f3a13c1.
[11] KHOU 11: https://www.khou.com/article/news/health/texas-childrens-hospital-pauses-gender-affirming-services/285-8e2fe08c-a60e-47fa-bc99-91f08e615e7b 11 Spectrum New 1. https://spectrumlocalnews.com/tx/san-antonio/news/2022/03/10/texas-ag-ken-paxton-sues-biden-over-gender-affirming-care-guidance-
[12] The Atlantic: https://www.theatlantic.com/politics/archive/2022/03/florida-dont-say-gay-law/627021/
[13] Bellotti v. Baird (1979).