Election Integrity or Voter Suppression?
October 25, 2018
---
One of the most fundamental rights of citizens in a representative democracy is the right to vote—the right to decide who should govern and give input on key policy decisions. In recent years, conservative policymakers have raised concerns over voter fraud and its potential to influence the outcome of elections. President Donald Trump continues to claim that massive voter fraud took place during the 2016 election, but there is currently no evidence to support that claim. In fact, the president established a now-disbanded federal voter fraud commission, but that commission could not find any evidence that voter fraud played a significant role in the outcome of any state or national election.
However, policymakers in several states continue to consider and implement policies aimed at reducing or eliminating voter fraud. In this post, we examine voting rights controversies in North Dakota and Georgia and offer some resources and discussion questions to help teachers and students navigate the difficult and divisive topic of election integrity and voter suppression.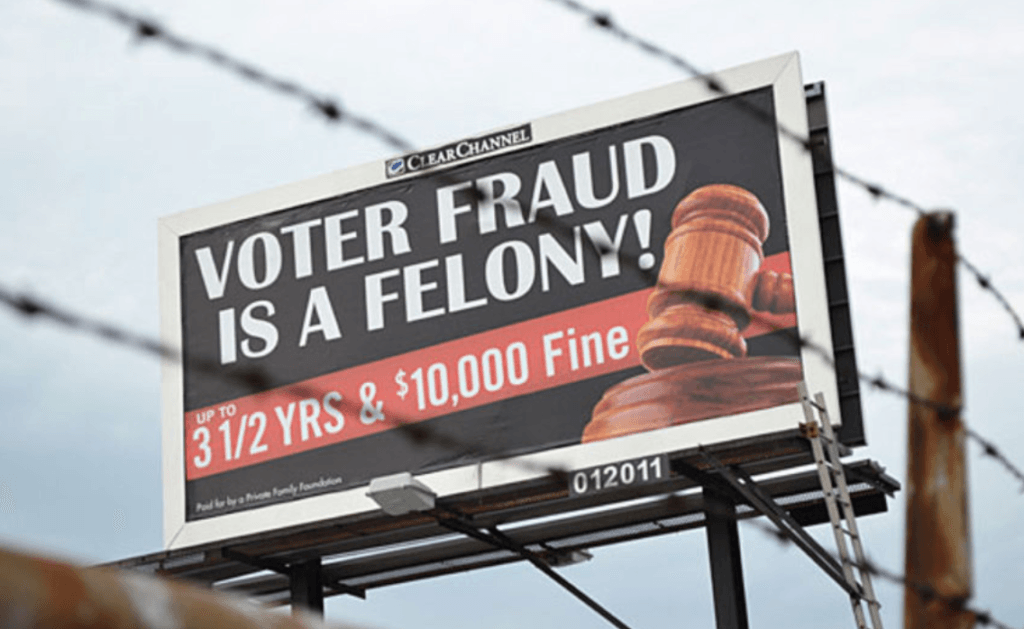 North Dakota
In North Dakota, there is a hotly contested Senate race between incumbent Senator Heidi Heitkamp, a Democrat, and her Republican challenger, Representative Kevin Cramer. A court case is currently brewing that could affect the ability of almost 70,000 of the state's residents to cast ballots. The state passed a law requiring voters to show an ID that lists a street address, meaning that a voter cannot have a P.O. box as his or her primary address. This affects many of the state's rural residents and has a disproportionate impact on American Indians. This New York Times article offers details on the law, the court battle, and the projected outcome of the court's decision on the 2018 election.
Georgia
Georgia is currently a focal p
oint of the voting rights debate because of two controversial policies. One policy, known as voter purges, is the practice of removing inactive voters' names from voter rolls in order to limit fraud. The goal is typically to ensure that the deceased and those who have moved to other voting precincts do not maintain active registration, so no one can show up to vote in their place. The second policy, known as exact match, is meant to ensure that the people who register to vote are who they say they are. If names or addresses are misspelled or do not perfectly match on voter registration documents, those registrations are held up or must be re-submitted.
This NPR article offers background on the controversies in Georgia, and these two editorials—one from The Economist and one from National Review—offer competing views on the issue.
Discussion
After examining these and other resources, do you believe voter fraud is an issue that government should be doing more to address?
If stricter voting laws block legitimate, eligible voters from casting their ballots, are these laws worth enacting?
What are the strongest arguments made by supporters and opponents of stricter voting laws?
How should your state balance the need to maintain election security with the goal of making sure that all eligible voters are able to vote?
See our Controversial Issues in the News update on Voter ID Laws for more details and discussion questions.
Additional Resources