Louis Aguirre | Student 1984
February 12, 2020
---

For Louis Aguirre, the Close Up experience helped bring academics and history off the pages of textbooks and into real life. Hearing from young professionals and learning about their passions helped solidify Aguirre's aspirations to become a journalist, and seeing artifacts of history first-hand and standing in historical sites had a more profound impact on him than reading textbooks and seeing those same sites on TV. In other words, eighth grade civics lessons and two years of high school history lessons all came together during Aguirre's visit to Washington, D.C.
Under the guidance of beloved teacher Patrick Collins, students from Belen Jesuit Preparatory School in Miami spend the year learning history and understanding what they will get out of a Close Up trip. With Mr. Collins as a teacher, Aguirre says it's hard not to be involved and to care about what you're doing.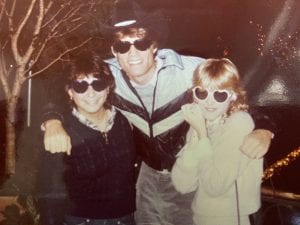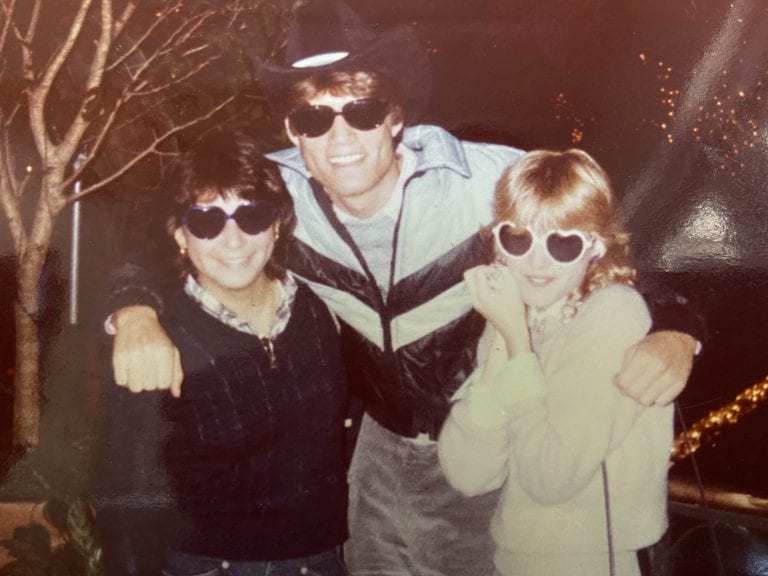 Alongside his fellow Belen students on Close Up, Aguirre explored the city, listened to lectures, and learned how to stay involved in current events. As other participants may relate to, he partnered up with a girl from Texas to visit D.C. sites during his free time. Being in the nation's capital made him feel more comfortable with the city and with the processes of government.
After high school, Aguirre studied at the University of Miami and joined a student-run cable broadcast program. During an introductory class with 300 students, a professor explained that by the end of four years, only a portion of them would still be in the major; of those students, only a smaller portion would have a career in television; and of those students, even fewer would be highly successful in television. Those odds can seem too daunting for many, but Aguirre never saw himself in any other job. With the support of his family, friends, and teachers, he was confident that his hard work, talent, and persistence would make him the exception rather than the rule. For four years, Aguirre went to school and spent much of his time reporting and gaining experience in the industry.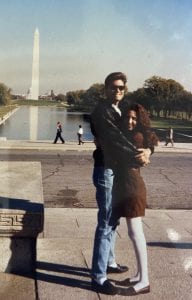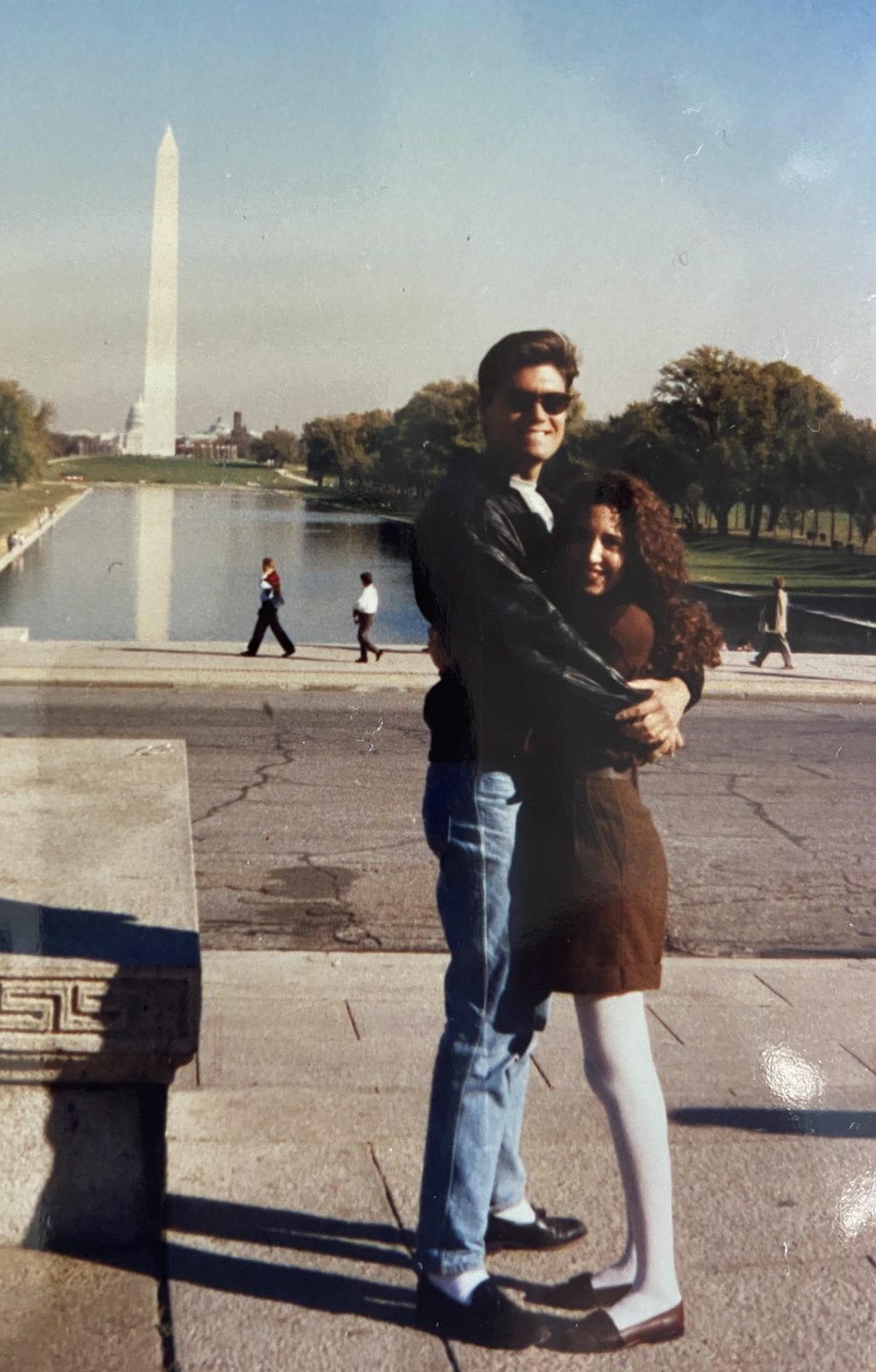 Shortly after graduation, Aguirre landed his first job in television news as a reporter for the Miami Telemundo affiliate. This soon parlayed into an opportunity to return to Washington, D.C., as the Capitol Hill correspondent for TV Marti at only 22 years old. Everything in the city felt familiar, and the knowledge Aguirre had gained on Close Up prepared him for the role and made him feel more confident. At first, he was a bit intimidated, as a 22-year-old being thrown into the arena of television news with some of the best journalists in the world. For a moment, he thought he couldn't handle it. But thinking back to the lessons he learned at Belen, the encouragement he received from family and friends, his experience in journalism, and the knowledge he learned from Close Up, Aguirre overcame his nerves and hit the ground running.
Aguirre's experience opened up many doors for him, and he soon found himself back in Miami as an anchor/reporter for the ABC station. One of his first big assignments was to travel with a documentary team sponsored by Brown University to study the Cuban Missile Crisis on its 30th anniversary. Initially, the station's senior Cuban journalist had been tapped to go, but when the reporter was denied a Cuban visa, Aguirre was ready to step in. The assignment gave him the opportunity to travel with an esteemed group, to interview key players from the Kennedy administration and the Soviet delegation, and to stand face-to-face with Fidel Castro himself.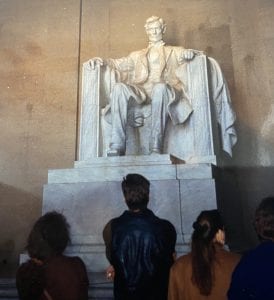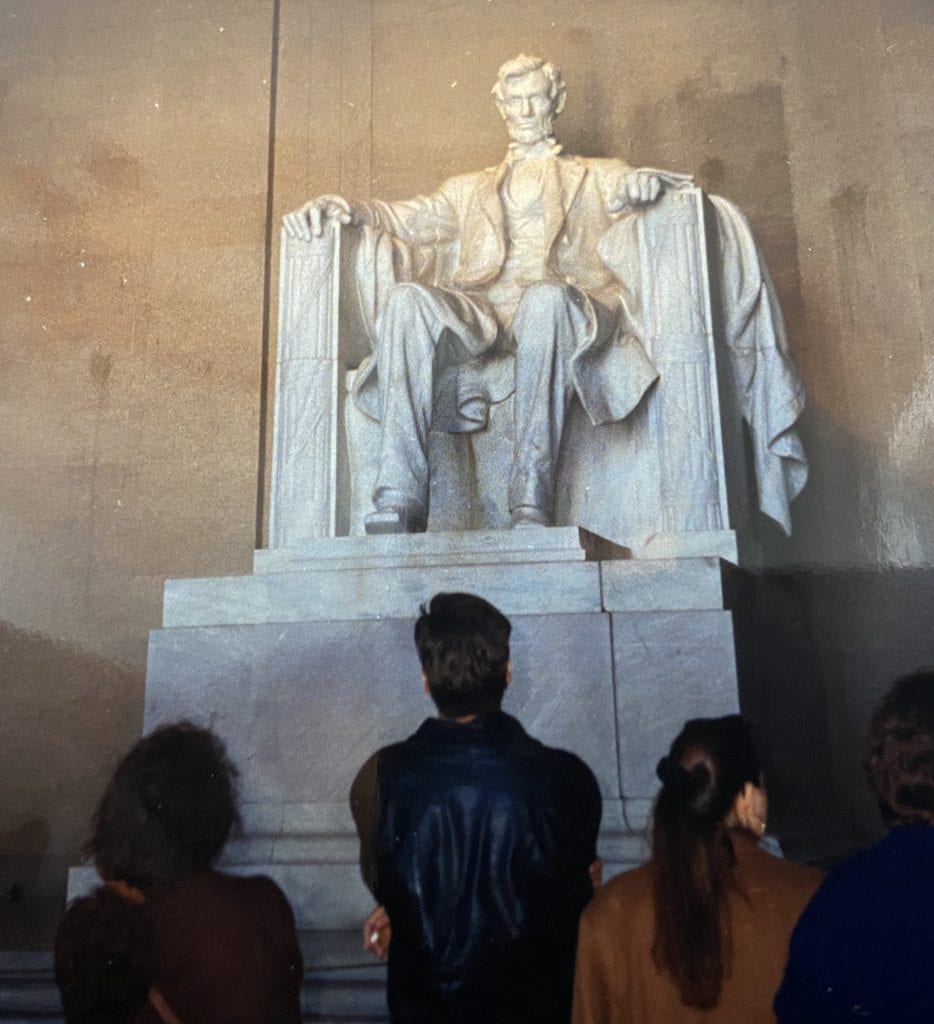 Aguirre says he was so determined to nail the interview that the initial shock of having a conversation with Castro wore off fairly quickly. Aguirre describes it as somewhat of an out-of-body experience; the adrenaline of the moment kept him focused on doing his job, getting to the truth, and getting the story. It wasn't until he returned to the United States that he realized the true significance of his experience. As he exited the plane from Cuba, other news stations were waiting to ask him questions. After the interview with Castro, Aguirre became the subject of many stories, rather than the reporter.
From that point forward, Aguirre's career took off, as he worked for WPLG Miami, Extra, and The Insider, and had roles in shows and movies. After spending some time in Los Angeles for The Insider, Aguirre returned home to Miami, where he is currently a news anchor with WPLG Miami. With his position in the public eye, Aguirre keeps to the phrase, "To whom much is given, much will be required" (Luke 12:48). He uses his platform as a way to advocate for issues such as environmental preservation, global climate change, and animal protection and rescue. He says the biggest blessing of his career has been his ability to help others, noting, "Life is not just about what you get, it is also about what you can give."
What is one thing you wish somebody would have told you before going into this field?
Have confidence in yourself and be yourself, don't try to be anyone else. We have a vision of what we think we should be or have to be to be successful, but my career took off the day I stopped trying to embody other journalists. You have all of the tools in your arsenal and you are capable, so if the opportunity has presented itself to you, it means you are prepared for it. Don't psych yourself out for an experience that is destined for you, and don't block out blessings simply because you don't believe in yourself.
How would you describe somebody who would excel in this job?
Don't do this work because you want to be rich or famous; do it because you can't imagine doing anything else. Never stop asking questions, never stop digging, always be really proactive, never stop searching for the truth. Always strive beyond what is expected. Journalism is under attack right now, so it is very important to be accurate, have good sources, and do the work to corroborate the story. Facts matter when you're telling the story.
You've held a variety of jobs from Extra, WPLG Miami, WSVN, the Insider, movies, what memories or moments stand out most from your career?
I've been able to travel the world, met Oprah, visited French Polynesia with Discovery, met world leaders, attended Meghan Markle and Harry's wedding, I was in Germany when the Wall came down and saw the reunification ceremonies. It's a wonderful journey and incredible to see history being made in the moment, watching it happen, and reporting it. There's no way to put a price tag on those experiences.